Swingers are couples or singles who choose to have an open relationship, allowing their partners to have sex with other people, with their permission, of course. This type of relationship can work for anyone willing to follow the rules, respect one another, be honest, use protection and be selective in choosing partners.
All swinger parties held at Club Poizon are hosted by KiwiKlub.com, South Africa's biggest swinger club community.
All party booking, costs and information can be found on the KiwiKlub.com website.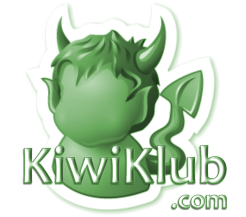 To attend a Swingers party at Club Poizon, please join KiwiKlub.com

10 things to know about going to a swingers party
People don't throw their keys in a bowl
Safety comes first.
No protection, no play. No exceptions.
Everyone is 'normal'
People often presume us swingers are either super good looking (think Eyes Wide Shut) or absolutely plain (think Abigail's Party – minus the clothes).
In actual fact, we are rarely either. We are simply curious and open-minded singles and couples exploring our naughty side.
There's an accepted code of conduct
Courtesy, respect and an understanding of when someone is not interested in your advances are all essential at our swinging parties.
Single men are accepted, however make sure that you fully understand the rules!
You should invest in some decent underwear (that goes for you guys as well!)
Make an effort to look good...after you, that's what you are looking for in other playmates.
It's also bit of a social, so members don't tend to strip naked as soon as they arrive. Instead, you are encouraged to relax and enjoy the party first. 
There's no judgment. Don't be surprised if you're 'chatting' to a barman one minute and a property broker the next – it's all part of the fun.
Going just to watch is okay.
We understand that everyone is different - from those who'll do anything with anyone to those who prefer to just watch. 
It's far less intimidating than you'd think. At the end of the day, it's all just about fun, isn't it? And it was everyone's first time once.